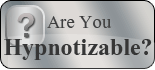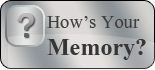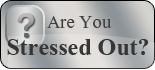 This program is designed for people who have a stressful situation that is temporary or a recent event that has unexpectedly caused stress. It is designed to get you back on track so that the stress and anxiety doesn't snowball and begin to settle into your life. We will nip the stress in the bud, so to speak. This program includes two Hypnosis sessions to target the stress alongside an EFT session to diffuse the stress in the future.
2 week program
This program is designed for people who have been experiencing stress as a result of life changing circumstances. The stress may have been in play for several months and is interfering with sleep, daily routines and impacting relationships, and possibly even impacting work. Whether it is a new family member, a change in residence, ailing parents or added responsibilities, this program will help you to diffuse the stress, remove blocks about it and allow you to function to the best of your ability with the new circumstance. This program includes three Hypnosis sessions, one Life Coaching session, and an EFT session.
One month program
This program is designed to release old stressors from the past as well as reformulate how you respond to stress on an ongoing basis in the future. If your pattern has been one of fear and worry and you don't quite know how to get off that merry-go-round, then this program is meant for you. We will uncover the root of the pattern and create new reponses to your life. We will discover what brings you peace and serenity and turn it into a lifestyle and way of being that sings and resonates with your soul. This program includes six Hypnosis Sessions, four Coaching sessions and an EFT and a Psychological Kinesiology session.
Three month program
This program is designed to help you get out of the cycle of stress. To help you see a better way of being. This is for people who have allowed stress to be a habitual response. When the mind has discovered a new response to stressors, the fight or flight response is no longer the primary mode of funcioning and mental calm and clarity help to drive decisions and behaviour. This program includes five Hypnosis sessions, two Life Coaching sessions, and an EFT or Psychological Kinesiology session.
Two month program