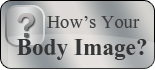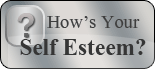 Have you been on holidays and fell out of your routine, or did you gain weight at Christmas or Thanksgiving and have difficulty dropping those extra pounds?
Hypnosis makes losing weight feel natural and effortless. By customizing two hypnosis sessions to address your personal goals with weight, you can eliminate cravings, increase motivation to exercise, or reduce portions of food. This Booster program is for the person who already has had success but may be slipping back into old habits and needs a Booster to stay on track with focus and motivation. This mini-program is designed for the person that only has 10 to 15 lbs to lose. Includes a Nutritional Analysis to address any nutritional deficiencies and provides a personalized supplement analysis to support your health and vitality.
Two customized Hypnosis sessions one week apart and one Nutritional Analysis (2 week program)
Do you find it hard to know what to eat, or do you struggle with starting an exercise routine? Do you have several sizes of clothes in your closet because of yo-yo dieting?
If this sounds like you then this Start-Up Weight Loss Program may be right for you. Release old emotional drivers that compell you to reach for the wrong foods. Designed for the person who needs to release negative emotionally driven habits and put good healthy habits and supportive routines in place such as eating healthy, exercising and staying motivated. For the person that has 20 to 30 pounds to lose, this program will instill good habits to put you on your path to successful weight loss.
Three customized Hypnosis sessions one week apart, one Coaching session and one Nutritional Analysis - 1 month program
Are you tired of carrying extra weight? Do you feel overwhelmed with making lifestyle changes that you know will help you? Are you struggling with sticking with a weight loss plan? Does it feel like it takes too much energy to do all the things to lose weight? Do you binge and then beat yourself up?
Then Lighten Up may be a perfect fit for you. This program is designed to help you let go of negative self talk that interferes with your weight loss success. Restore confidence, reinforce your commitment to your success and master your motivation to do all the right things that will take you step by step towards your weight loss goal. This program is designed for the person that has 30 to 40 pounds that they would like to lose once and for all.
Five customized Hypnosis sessions one week apart, two Coaching sessions and one Nutritional Analysis - 2 month program
Are you feeling hopeless about your weight? Do you feel it will never change? Have you had the extra weight for awhile and it feels like it will never go away? Do you attempt a few days of changes and then return to unhealthy choices again? Do you eat for emotional comfort in the moment and then feel deflated afterwards? Have you attempted many weight loss programs only to find yourself gaining again and returning to self-defeating eating patterns?
If this sounds familiar, then Weight Loss Ultima is for you. This program is designed for people who have 40 or 50 pounds or more to lose. Emotional blocks and negative beliefs are discovered and released, and positive self-talk is improved. Eating plans, exercise and lifestyle changes are reviewed. Coaching focuses on creating routines that fit into your lifestyle and support your weight loss goals for the long run. Support and strategies are provided along the way.
Six customized Hypnosis sessions one week apart, four Coaching sessions, and one Nutritional Analysis - 3 month program